Seminar on scientific research in the academic year 2017-2018 for Faculty research coordinators & research lecturers
On 13th June 2017, Department for Management of Science and Technology Development of Ton Duc Thang University (DEMASTED) organized the seminar on scientific research for Faculty research coordinators and research lecturers.
Attending the seminar, there were Dr. Ut V. Le, Director of Research Affairs, Deans and research lecturers.
In the seminar, Dr. Phan Thi Huyen Trang, staff of DEMASTED, briefly introduced the university's related regulations, especially the procedure to approve research outputs of faculty members.
The seminar has been organized in an exciting atmosphere with many questions from Deans and research lecturers.
Some photos of the seminar: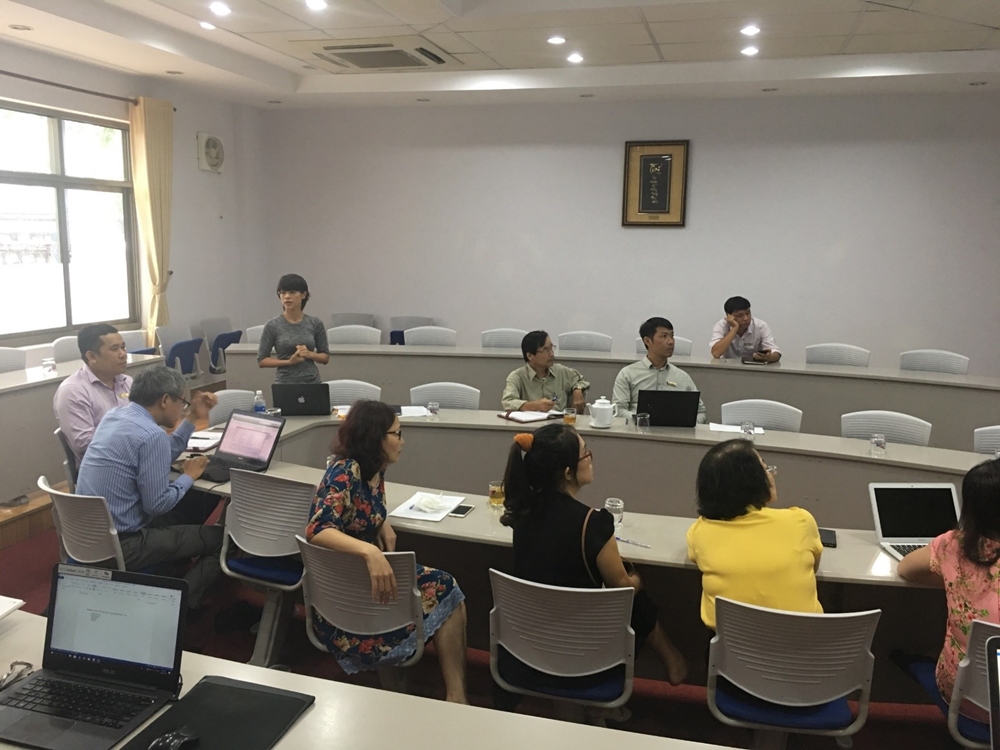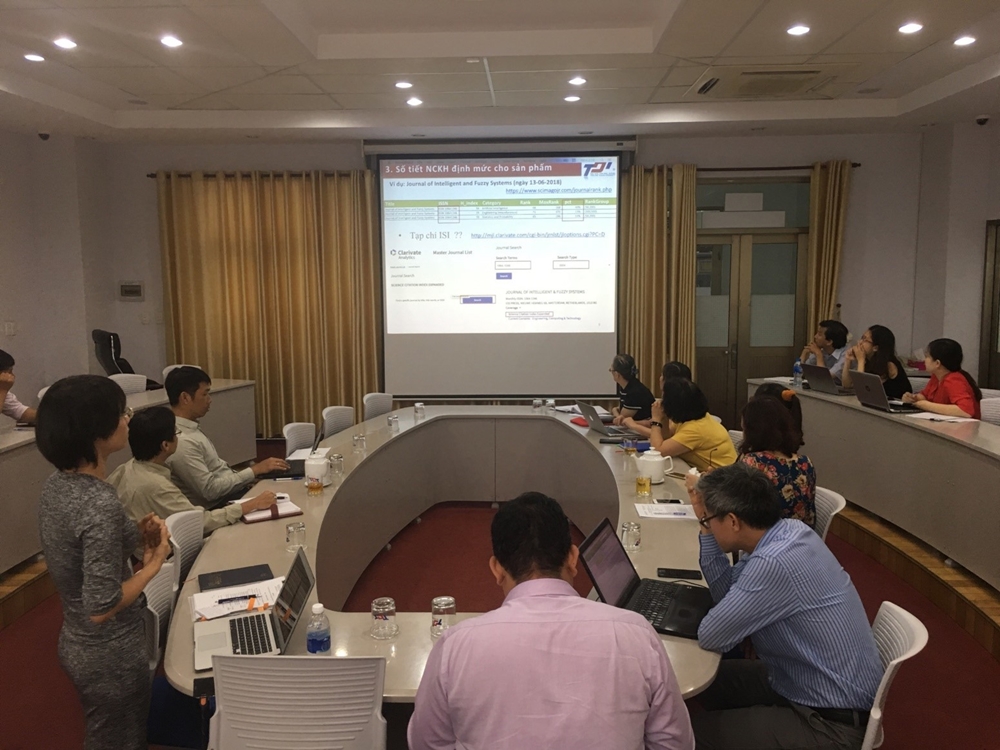 Scene of the seminar