CVCI and APIT 2023 International Conferences at Ton Duc Thang University
On the morning of the 10th February, 2023, the opening ceremony of "the 2023 4th International Conference on Computer Vision and Computational Intelligence: CVCI 2023" and "the 2023 5th Asia Pacific Information Technology Conference: APIT 2023" was conducted online at Ton Duc Thang University.
The conferences, occurred within 2 days which are the 10th and the 11th February, 2023, were co-organized by TDTU and ACM Singapore Chapter with the participation of experts, scientists, lecturers, researchers and scholars in the fields of Information Technology, Computer Science and Computational Intelligence from national universities and research institutes of regions around the world such as Spain, Italy, UAE, Greece, France and Vietnam, etc.
Speaking at the opening ceremony, Dr Pham Van Huy - Acting Dean of the Faculty of Information Technology, TDTU expressed gratitude to the partner universities, scientists, experts and scholars for taking the time to attend the conferences; at the same time affirming that TDTU is a prestigious educational university, always accompanies and is qualified to coordinate with associate universities to accommodate international seminars specializing in Information Technology, offering opportunities to professors and experts to exchange experiences, update new research approaches, contribute to promoting extensive collaboration between TDTU and universities and research institutes around the world.
CVCI 2023 contributes to affirming TDTU's prestige in the international linkage system in science and technology. In addition, APIT 2023 was also organized as part of the CVCI 2023 conference, including reporting sessions presented by many experts from many countries around the world such as New Zealand, Hong Kong, Taiwan, Japan and Portugal, etc. which focus on system modeling and information engineering in practical scientific and engineering problems, application of AI technology to image signal processing, programming to mine data mining to solve problems in education, research and model development using modern machine learning, the development of artificial intelligence applied to advanced computer vision.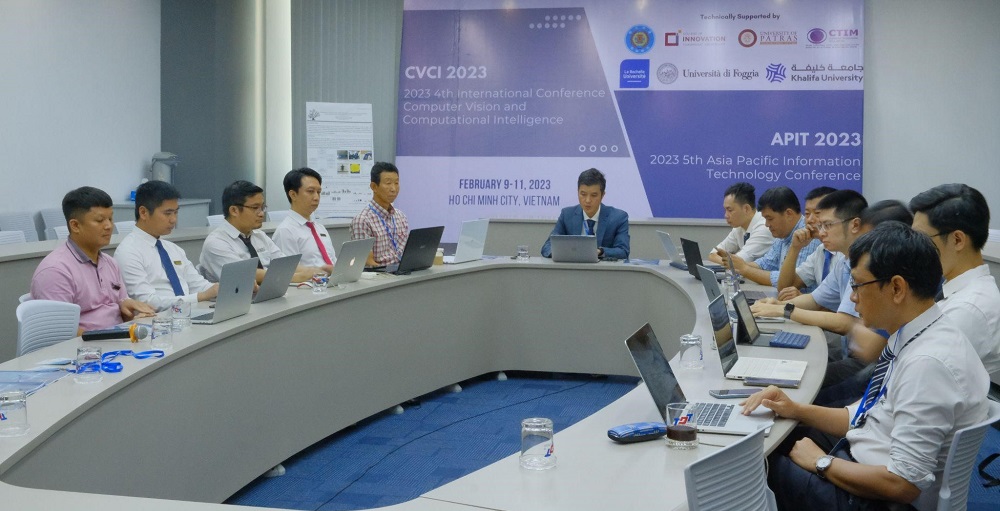 Overview of the Opening session of the Conference.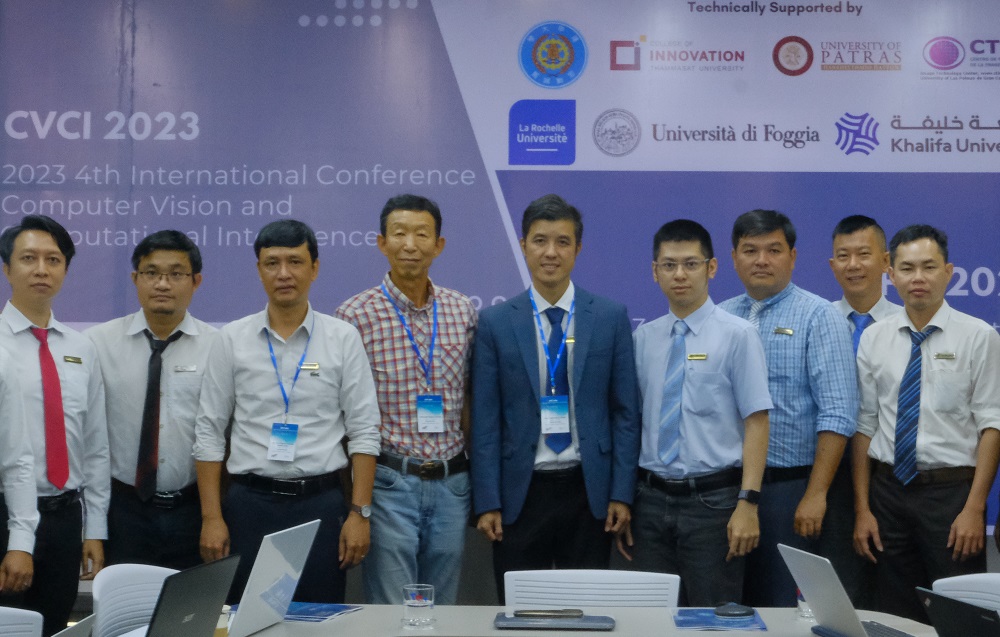 Delegates attending the Conference at TDTU taking a photo together.